Want me to send a greeting to a loved one? Just tell me who!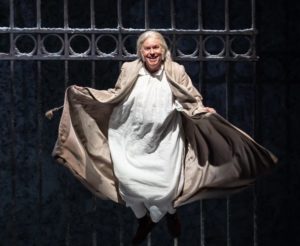 If you know someone who's a fan of the Reduced Shakespeare Company – or maybe a fan of 24, The West Wing, Gilmore Girls, The X-Files, or any of the other TV shows I've been on – let me send them a video message. I can't promise I'll be flying like in the picture, but I'll be happy to put some smiles on faces.
Just help me with pronunciations and tell me what message you'd like me to convey (but keep it positive)!
Check out what some other talented folks have said about working with me.
Contact me for rates and further information!
Send me an Email!